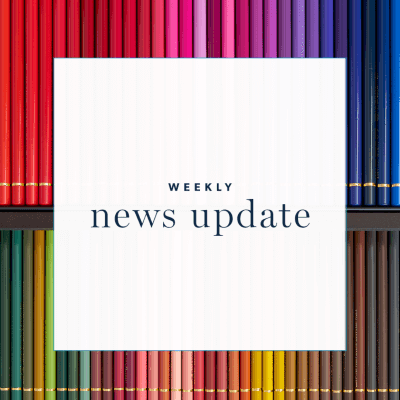 As the country mourns the passing of Justice Ruth Bader Ginsburg, we couldn't just share a single link… Here are a few: longtime friend Nina Totenberg's remembrance, a commemoration from a political cartoonist, photos of a tribute from her former law clerks, The New Yorker's powerful cover art, and an encouraging sign of RBG's impact on the country.
Did we miss anything? Add 'em here, or send them to news@corporette.com. Thank you! Also: Are you a mom or mom-to-be? Don't miss this week's news update at CorporetteMoms.
Feeling social? You can check us out on Facebook or Instagram, or through Bloglovin, Pinterest, or Twitter!
The post Weekly News Update appeared first on Corporette.com.
Original source: https://corporette.com/weekly-news-update-484/